Your browser is too old
We can't provide a great video experience on old browser
Update now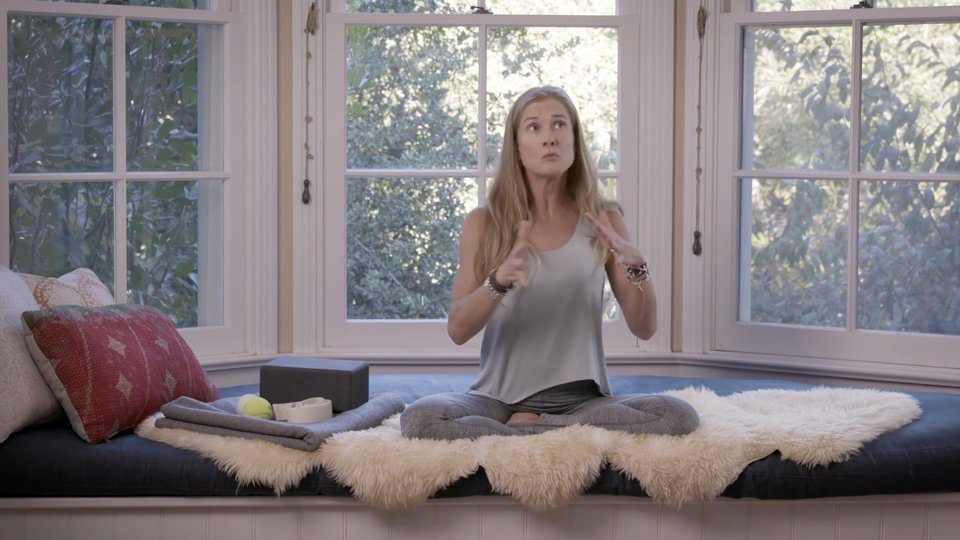 03:00
Introduction to the 21-Day Yoga Challenge
Establish long term success for your practice by learning about one of the most crucial body parts in yoga—your spine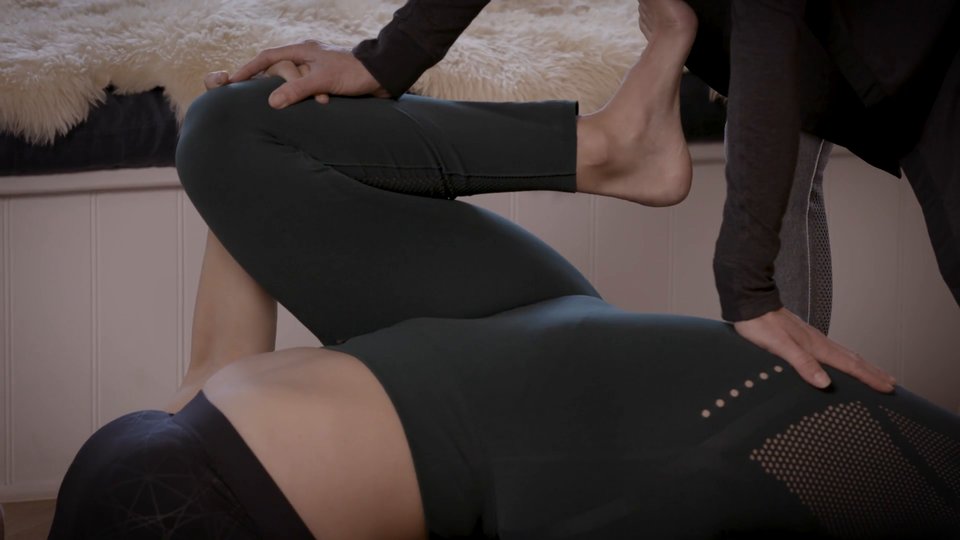 26:26
Day 1: Easing into Back Bending
Establish long term success for your practice by learning about one of the most crucial body parts in yoga—your spine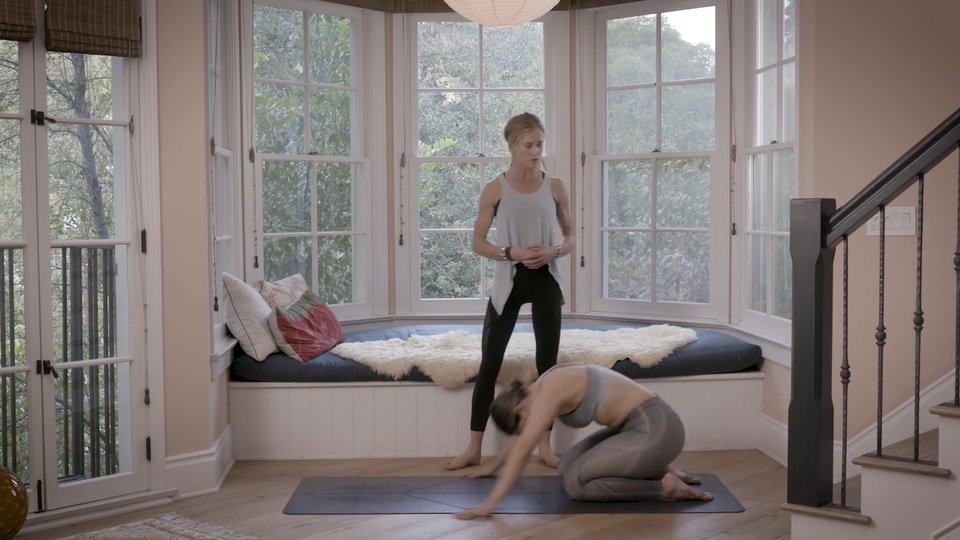 21:19
Day 2: From Cobra to Camel
This vinyasa class applies what you learned in Day 1 to play with classic backbends and steady transitions.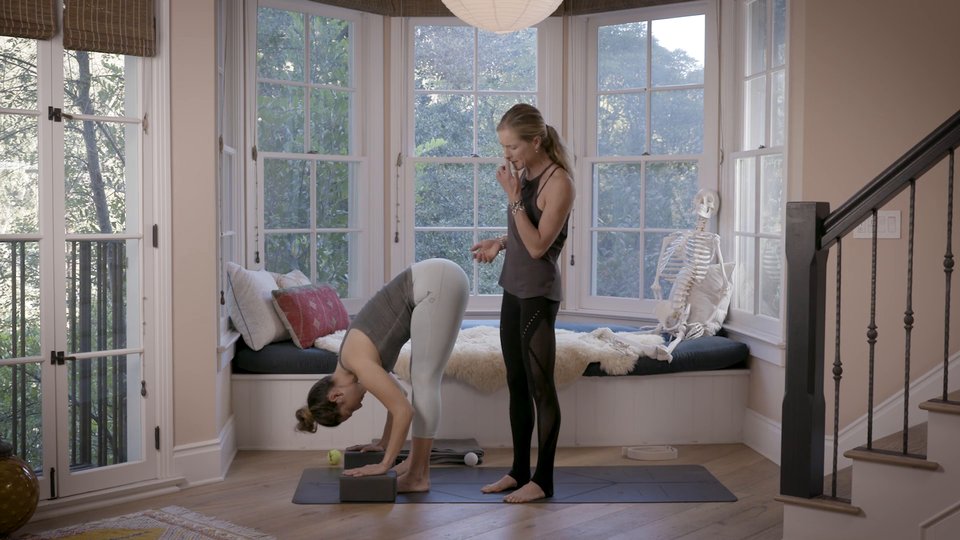 21:17
Day 3: Foundations of Forward Bending
Begin with a brief anatomy of forward folds, followed by a dive into Standing Forward Fold (Uttanasana) and Wide-Legged Forward Fold (Prasarita Padott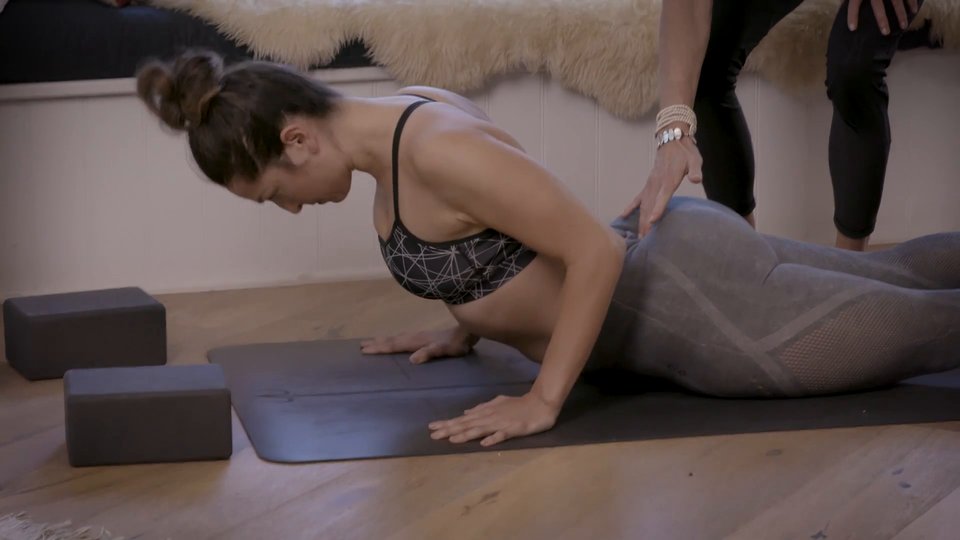 25:04
Day 4: Forward Bending for Forward Thinking
Use what you learned in Day 4 to stretch the hamstrings and backbody safely and effectively.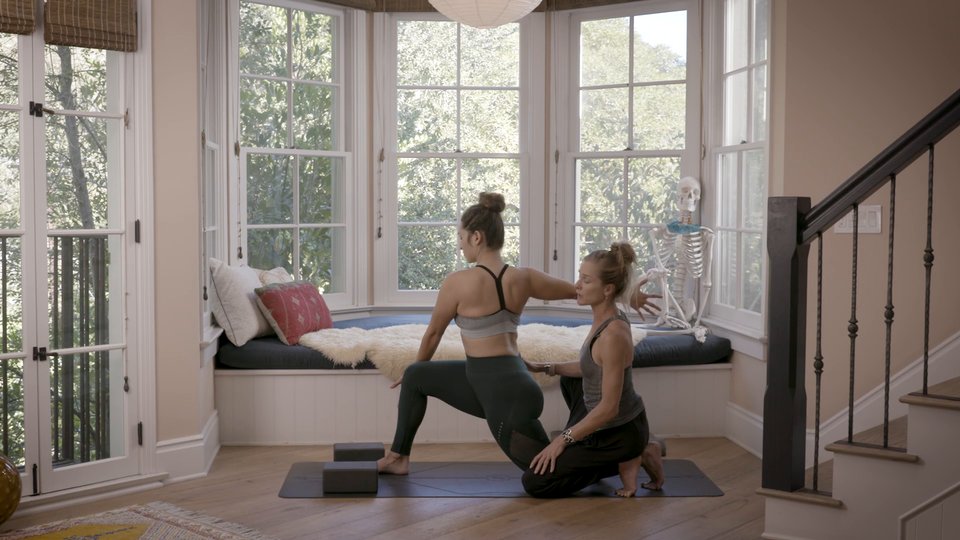 25:07
Day 5: Foundations of Twisting
In this class you'll investigate the mechanics of twists, which are one of Schuyler's personal challenges.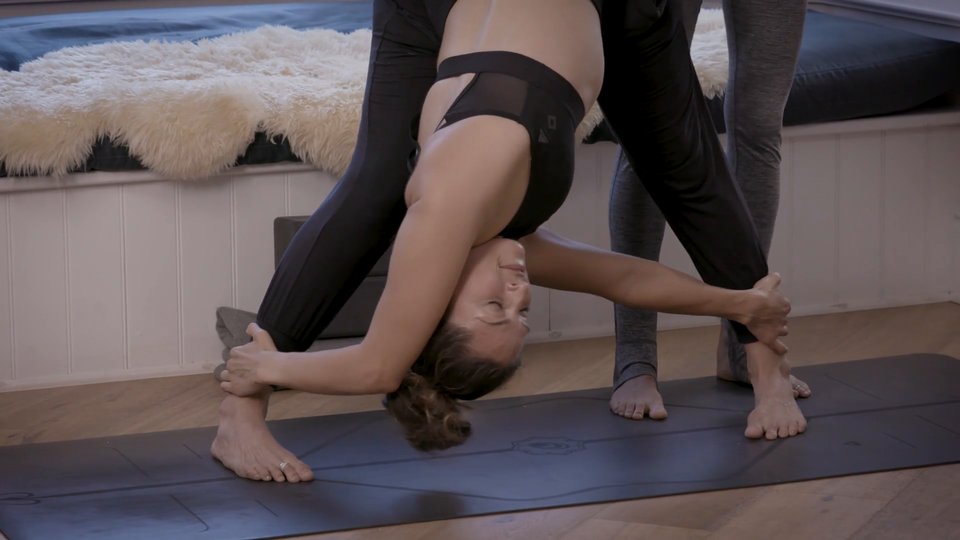 24:23
Day 6: Twist What You Missed
This vinyasa class transforms the lessons from Day 6 into a series of playful asana.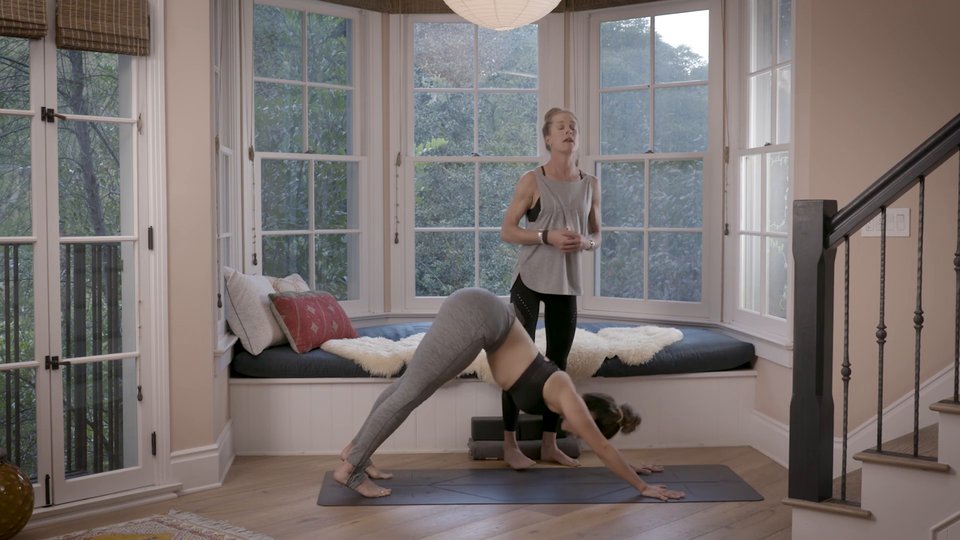 24:21
Day 7: This is Your Spine on Yoga
Apply everything you've learned so far in this well-rounded sequence of twists, folds, and heart openers.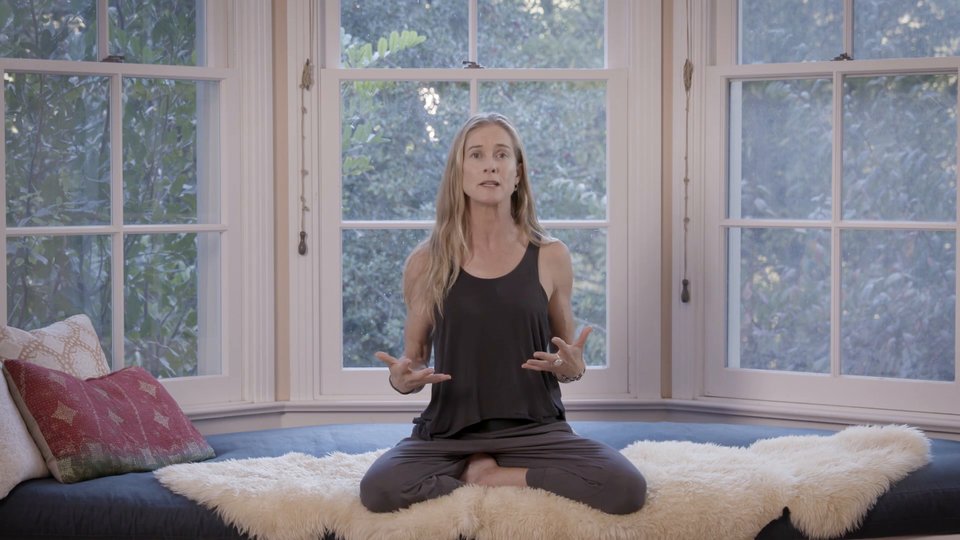 00:35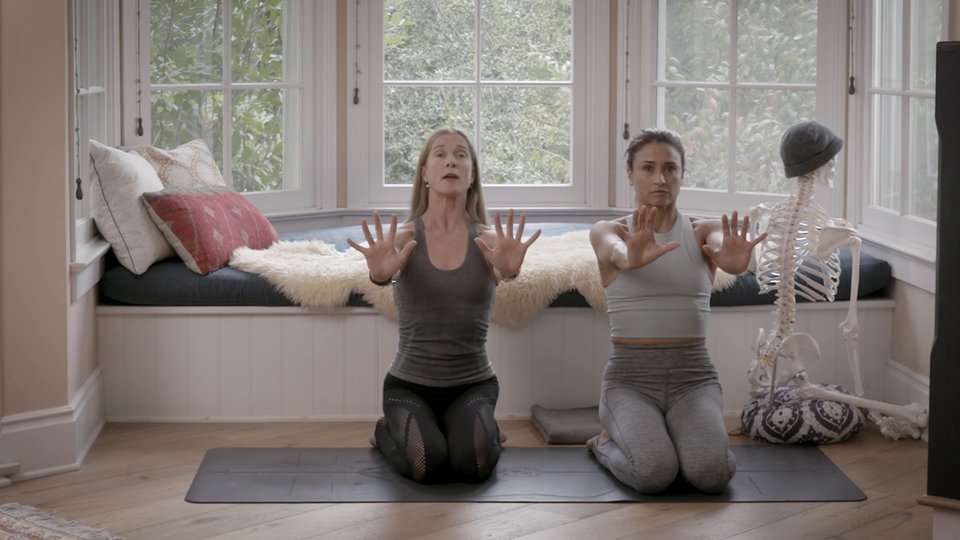 23:42
Day 8: Shoulder & Wrist Mobility
Learn the fundamentals of good shoulder health—including what's your scapula and what it does—in this arm-focused class.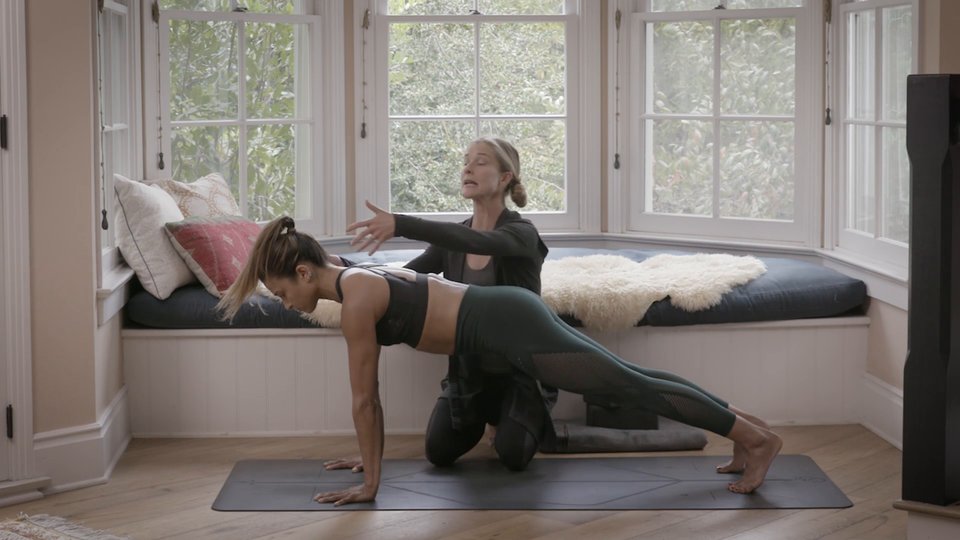 22:47
Day 9: Front Shoulders Feelin' Fine
Explore your newfound spaciousness in this shoulder lovin' class.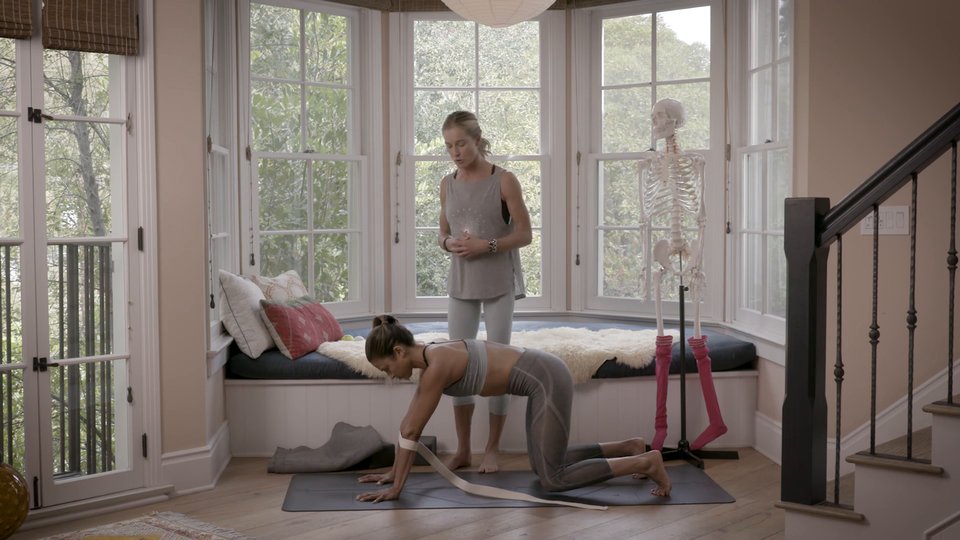 22:17
Day 10: Gliding Into the Overhead Plane
Get the arms up and those shoulder blades sliding!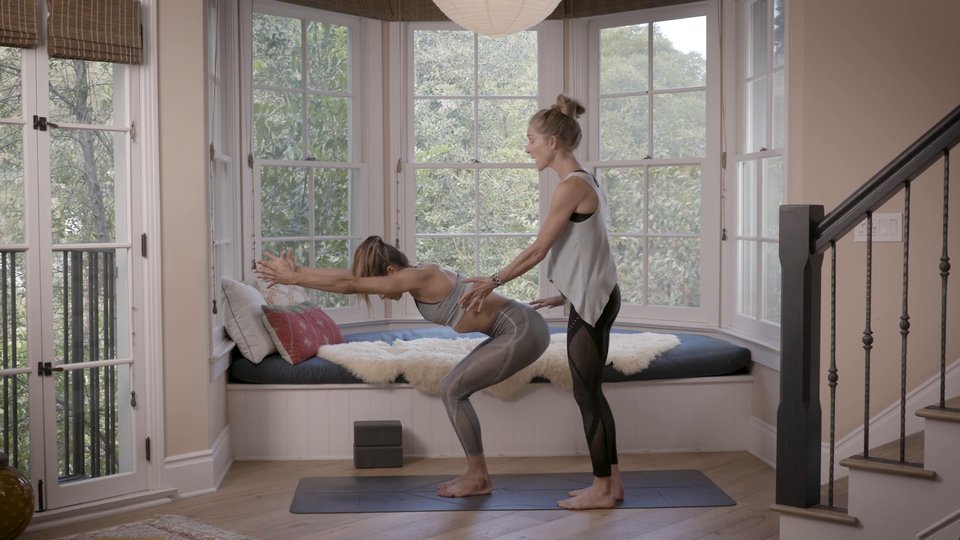 25:37
Day 11: Arms in the Air Like You Care!
Upward reaching provides a great opportunity for opening the side body.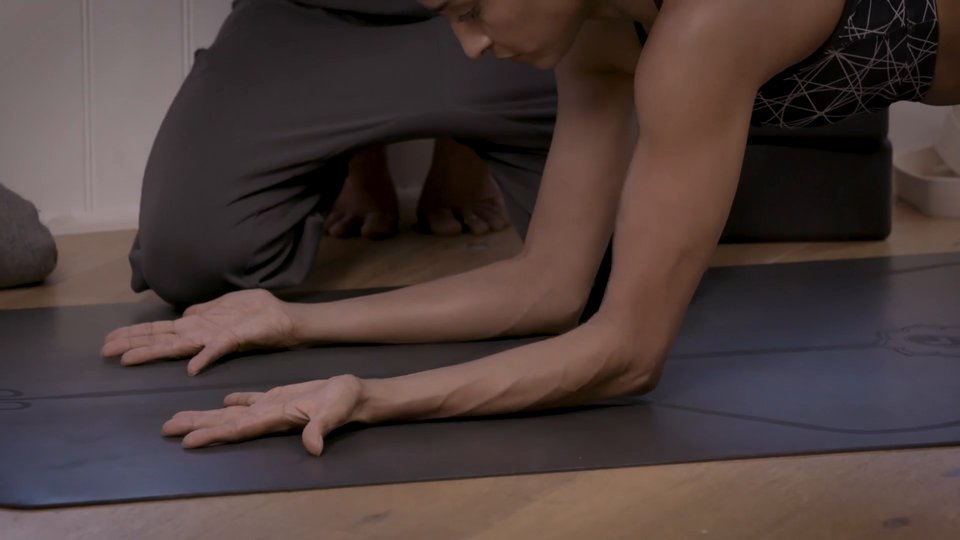 21:08
Day 12: Strong Triceps, Open Armpits
Strengthen and open the triceps to deepen your understanding of the upper arms.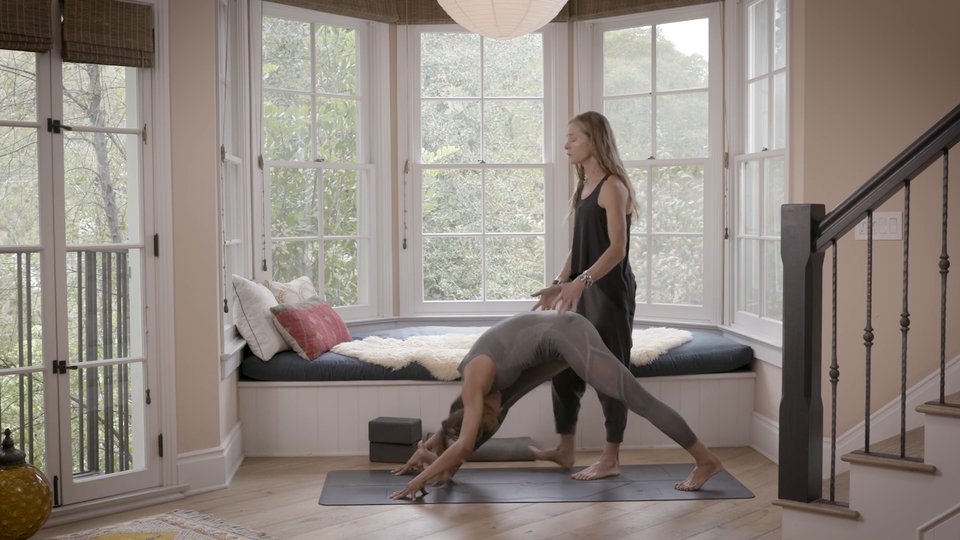 23:55
Day 13: Forearms Are Forever
This flow plays with dropped prayer variations, Cow Face Pose (Gomukhasana) arms, and, of course, Forearm Plank and Side Plank.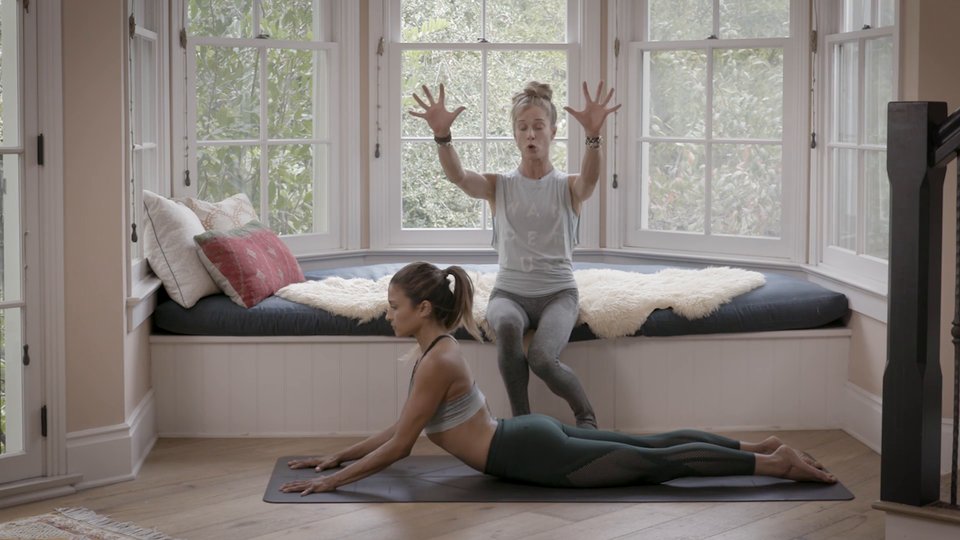 25:41
Day 14: Shoulders for the Win
Apply everything you've learned so far in this well-rounded sequence of shoulder opening and strengthening.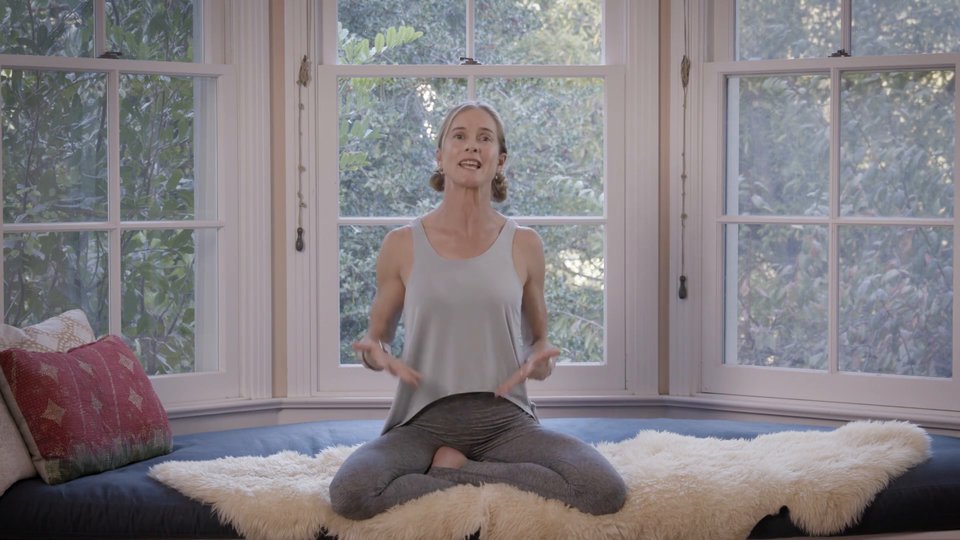 00:18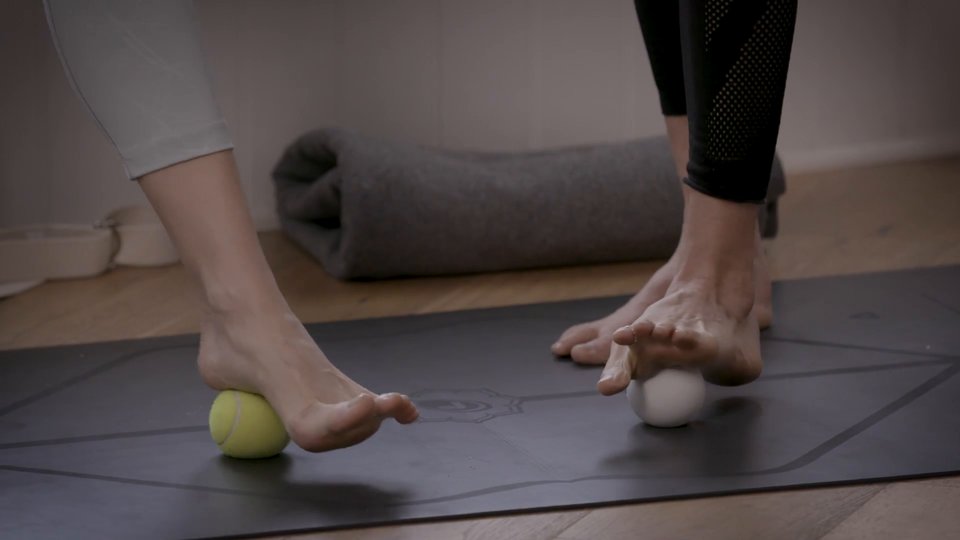 22:39
Day 15: Hello Hamstrings & Inner Thighs
Say hello to the hamstrings and inner thighs!
24:15
Day 16: Hips in Motion
Bring the stability lessons from Day 15 into this hip-opening flow.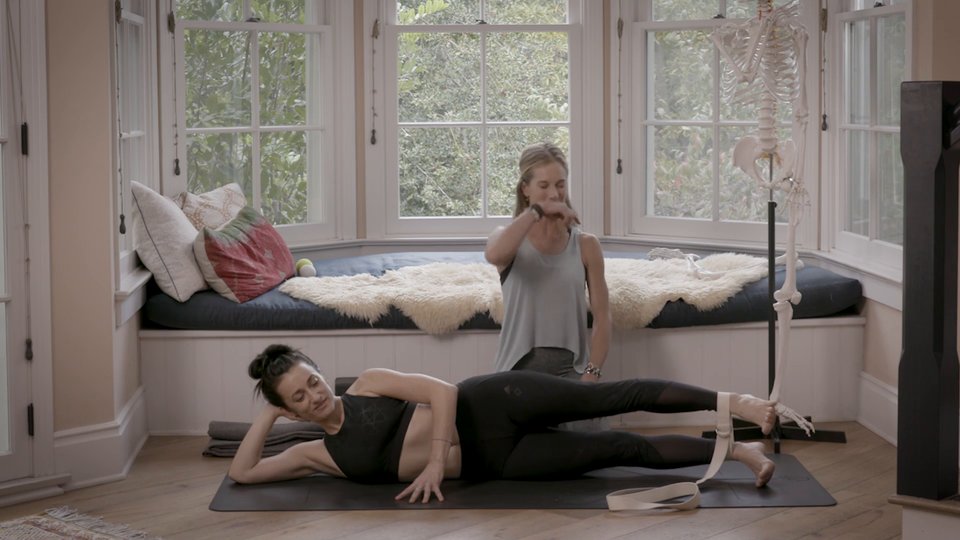 17:54
Day 17: Happy Outer Hips
This session pairs glute-strenghtening with hip-opening counterposes suchs as Figure 4.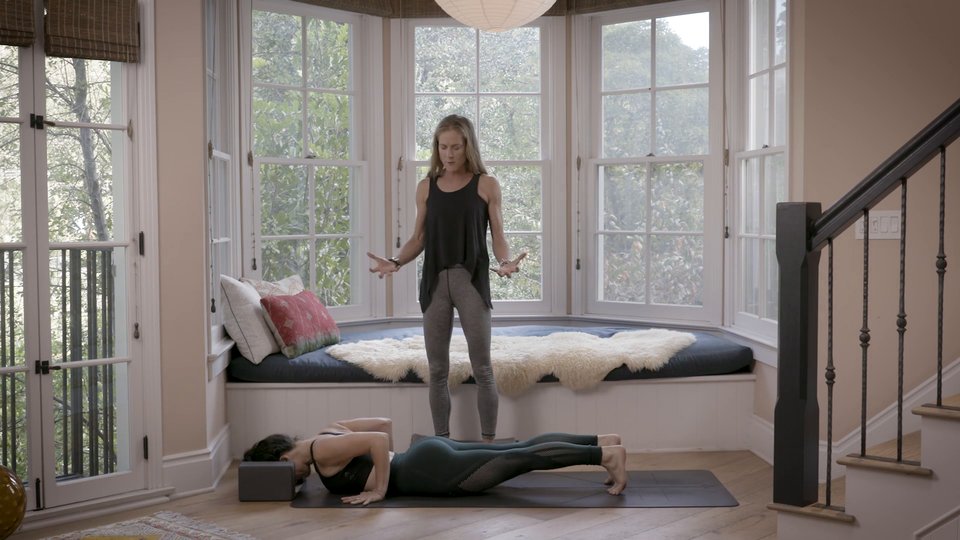 25:43
Day 18: External Rotation for Locomotion
Actively open the hips with fluid motion.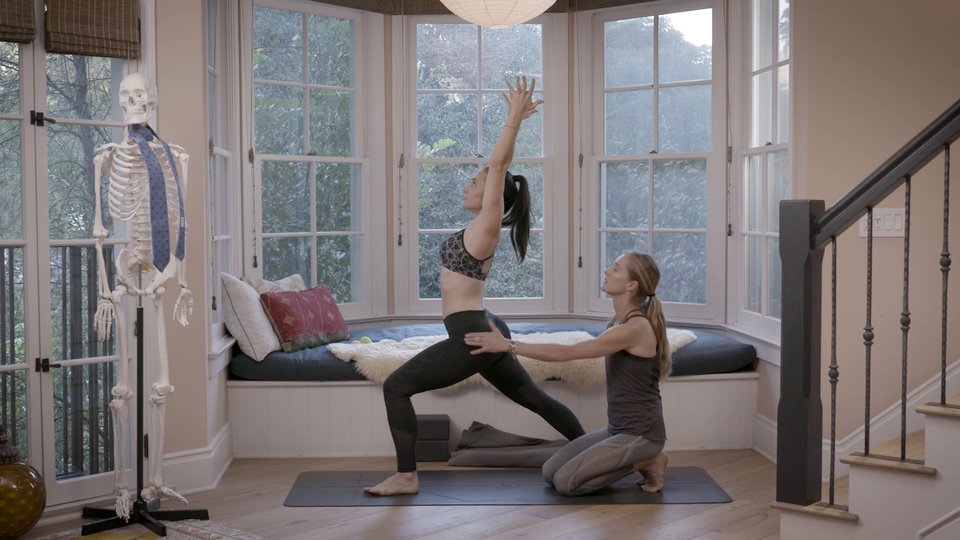 20:58
Day 19: Happy Hip Flexors
In this lab, Schuyler helps you better understand this deep core mover, including hip-flexing drills with a sliding blanket and a series of lunges lea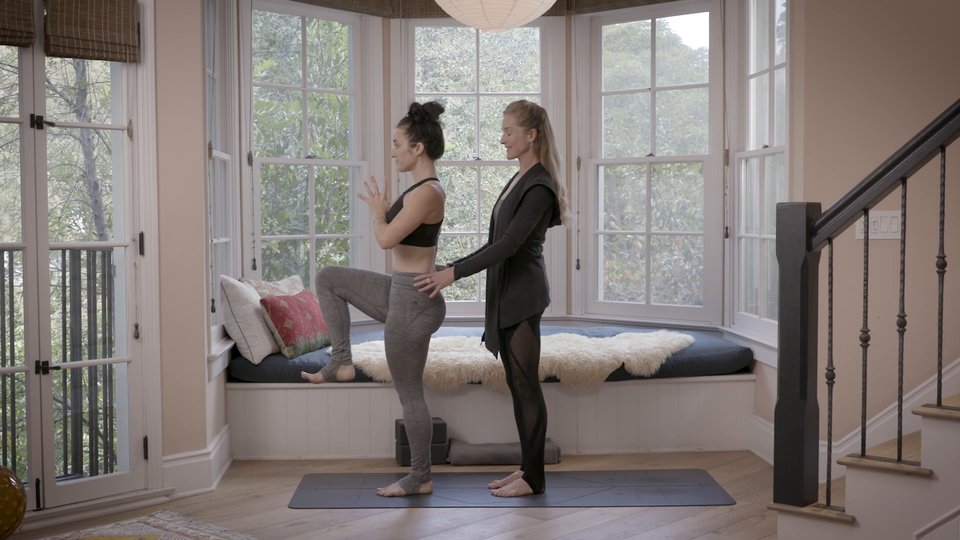 25:48
Day 20: From Fight or Flight to Freedom
Feel the legs work in this fabulous Day 20 flow.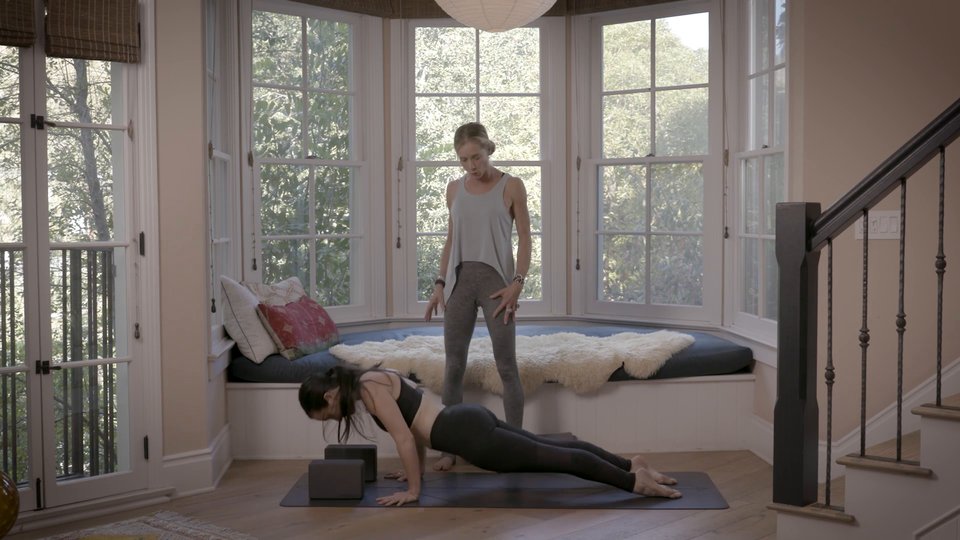 29:43
Day 21: Power to the Legs
Apply everything you've learned so far in this well-rounded sequence of seated, standing, and lunging hip mobilizers.
Description:
Permanent access now available—purchase here.

Schuyler fell in love with vinyasa yoga in her early 20s. She loved to flow with her breath and inhabit her body in moving meditation. But she developed a number of injuries due to the practice, and she had to slow down and examine the architecture of her body in the postures. However, once she established this fundamental stability and knowledge, her flow practice became a true vehicle for healing and reshaping her body. Now, in her late 40s, Schuyler feels better in her practice than she did 20 years ago.

---
What to Expect
Week 1 looks at how the spine and the core support you from the inside for healthy twisting, forward and back bending. Week 2 works the shoulders, arms, and wrists, and Week 3 focuses on the hips, legs, and feet. Days 1, 3, and 5 of each week are "Lab" days with more focused movement exercises, and Days 2, 4, 6 are "Flow" days, incorporating what you learned the day prior into a vinyasa sequence. Day 7 puts all the pieces together in one flow class with a custom soundtrack mixed by DJ Taz Rashid.
---
What You Need

Not every prop is used on every day, but we recommend you have these on hand.
Yoga mat
Two yoga blocks
Blanket (or thick towel)
Yoga strap
Tennis ball and/or lacrosse ball
Schuyler Grant has been practicing and studying yoga for more than 20 years. Her signature style integrates the breath-based flow of Ashtanga with the precision of Iyengar. She is a co-founder of Wanderlust and the founder of Kula Yoga Project, and is dedicated to bringing her students deep and transformative mind-body experiences.